Our Team
We take customer service very seriously. Together, we are committed to providing exceptional customer service to all of our clients.
If you need to schedule an appointment or request any other service, please let us know. We will respond promptly.
Pictured from Left-to-right: Yelena Butsay, Sara Tueting, Martin Couric, Mark Krebs, Rich Ryder, Susan Finley
Allison R Boehm
Allison joined Northwestern Mutual in June 2018. A Charlottesville native, Allison graduated from Piedmont Virginia Community College with an Associate of Science in General Studies. As the Administrative Assistant, she can help with scheduling appointments and provides support on the insurance and investment side of the business.
In her free time, she enjoys touring the local vineyards, breweries and the beautiful views Charlottesville has to offer. She also enjoys traveling and spending time with her friends and family.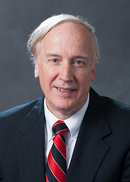 Richard Ryder
Richard joined Northwestern Mutual in November of 2007.
A former high school chemistry teacher and tax adviser, Richard worked as an executive with Klockner Pentaplast of America prior to joining Northwestern. He holds a bachelor's degree from Illinois State University, a master's in chemistry from the University of Illinois, and an MBA from James Madison University.
Richard and his wife, Laurel, have a son, Matthew. They live in Earlysville, where Richard enjoys watching both the equities market and his garden grow – both hobbies that provide the joy of the harvest.
Contact Richard For:
Investment account questions
Execution of security orders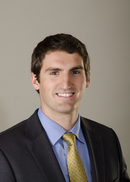 Alexander Scott Howell
A South Carolina native, Alex relocated to Charlottesville, Virginia after completing both his undergraduate and graduate degrees at Boston College, where he also was a starter on the football team.  Alex received his BS in Marketing & Finance prior to receiving his graduate degree in Finance (MSF).  He understands how complex financial issues can affect the pursuit of your personal and professional goals.  Utilizing his background and team, Alex takes an educational approach to helping you protect your resources, maximize your tax efficiency, and grow your wealth with your goals in mind.  Alex enjoys working with individuals coast-to-coast that believe in math and can see the vision for long term planning.
In his free time, Alex enjoys spending time outdoors fly fishing, hiking, traveling, and practicing photography.  He also enjoys coaching kickers and punters with his brother, Jimmy Howell, who played at UVA.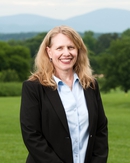 Sara Tueting
Sara joined Northwestern Mutual in July 2015. 
Prior to working with Mark and Martin, Sara worked as a political reporter and later shifted her focus to tax preparation and planning.  She earned her bachelor's and master's degrees in journalism from Northwestern University.
A native of Northern Virginia, Sara now lives with her husband, a teacher, and their four children on a small farm near Charlottesville.
Susan Finley
Susan joined Northwestern Mutual in February of 1998.  She has her life, health and variable annuity insurance licenses as well as her Series 6 and 63 licenses. 
Prior to working with Mark Krebs, Susan was a Vice President of Training and Development for Jefferson National Bank, now Wells Fargo Bank.  She received her Bachelor of Science degree in Business Administration from Virginia Commonwealth University.
Susan is married to Steve and has a stepdaughter, Kristi.
Contact Susan For:
Scheduling appointments
Answering questions during the application/underwriting process
Information/service on inforce insurance contracts.
Susan also provides additional support to the investment side of the business when needed